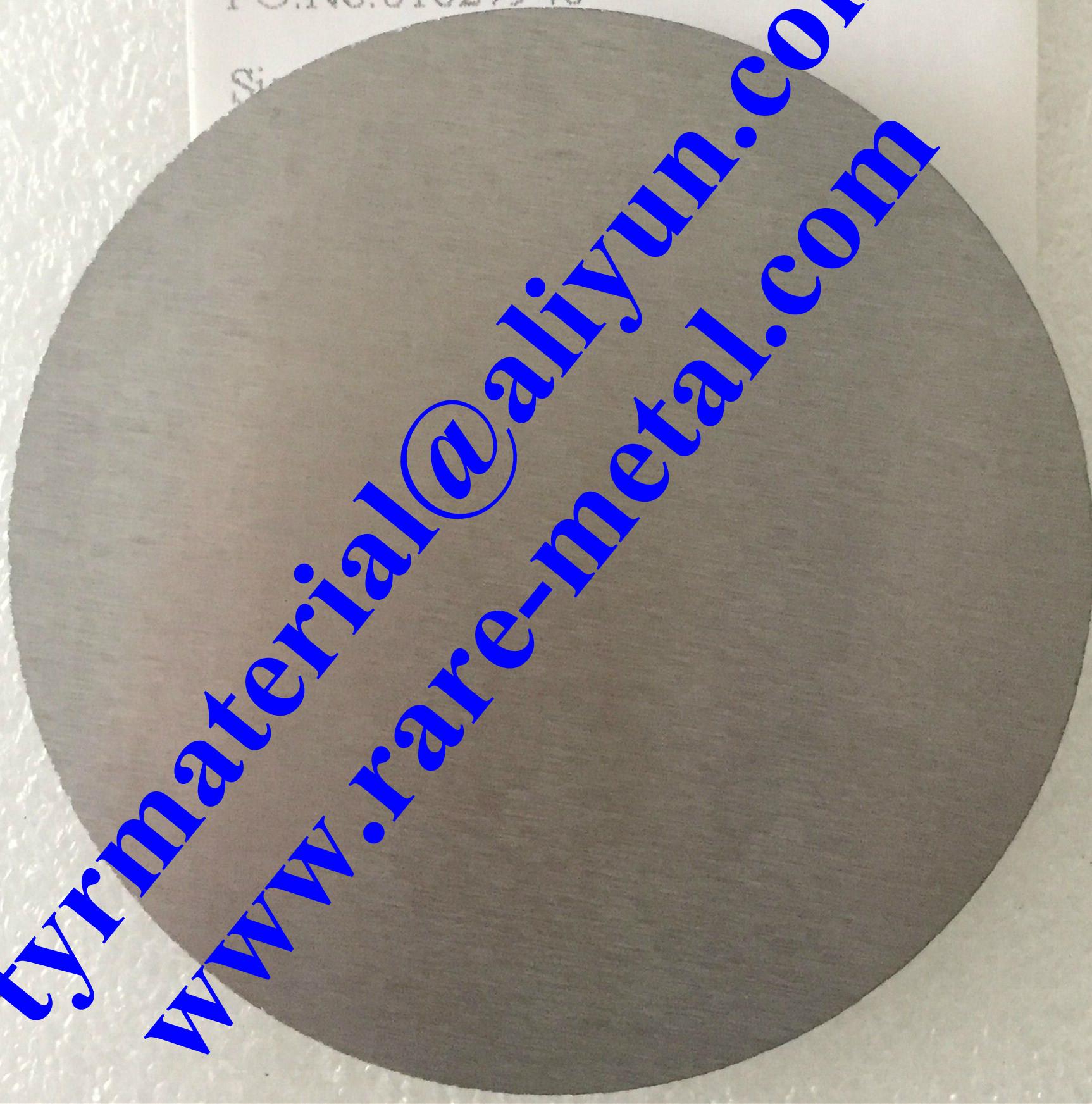 Antimony Telluride Sb2Te3 targets CAS 1327-50-0
Model No.︰
Sb2Te3
Brand Name︰
TYR
Country of Origin︰
China
Unit Price︰
US $ 500 / pc
Minimum Order︰
1 pc
Product Description
Antimony Telluride Sb2Te3 Sputtering targets
Purity: 99.99%, 99.999%
Shape: Discs, disks, step disk, delta, plate, sheets or made per drawing
Diameter: 355.6mm (14") max.
Single piece Size: Length:<500mm, Width: <250mm, thickness:="">1mm, if larger size than this, we can do it as Tiles joint by 45 degree or 90 degree
Made sputtering targets method: hot pressing (HP), hot/cold isostatic pressing (HIP, CIP), and vacuum melting, vacuum sintering
Molar mass: 626.32 g·mol−1 Appearance: grey solid
Density: 6.50 g cm−3 Melting point: 620 °C (1,148 °F; 893 K)
Band gap: 0.21 eV Thermal conductivity: 1.65 W/(m·K) (308 K)
Sb2Te3. It is a grey crystalline solid with layered structure. Layers consist of two atomic sheets of tin and three atomic sheets of tellurium and are held together by weak van der Waals forces. Sb2Te3 is a narrow-gap semiconductor with a band gap 0.21 eV; it is also a topological insulator, and thus exhibits thickness-dependent physical properties.
Applications:
Like other binary chalcogenides of antimony and bismuth, Sb2Te3 has been investigated for its semiconductor properties. It can be transformed into both n-type and p-type semiconductors by doping with an appropriate dopant.
Sb2Te3 forms the pseudobinary intermetallic system germanium-antimony-tellurium with germanium telluride, GeTe.
Like bismuth telluride, Bi2Te3, antimony telluride has a large thermoelectric effect and is therefore used in solid state refrigerators.
We also supply below Telluride sputtering target material:
Arsenic Telluride , As2Te3 target
Antimony Telluride, SbTe, Sb2Te3 target
Bismuth Telluride , Bi2Te3, BiTe target
Bismuth Antimony Telluride , Bi-Sb-Te target
Cadmium Telluride, CdTe target
Copper Telluride , CuTe, Cu2Te target
Gallium Telluride , GaTe target
Geranium Telluride , GeTe target
Geranium Antimony Telluride , Ge-Sb-Te target
Lead Telluride , PbTe target
Tin Telluride, SnTe target
Molybdenum Telluride, MoTe2 target
Niobium Telluride, NbTe2 target
Silver Telluride, Ag2Te target
Tantalum Telluride, TaTe2 target
Tungsten Telluride , WTe2, sputtering target
Zinc Telluride , ZnTe target
Label︰ Antimony Telluride Sb2Te3 targets
Related Products